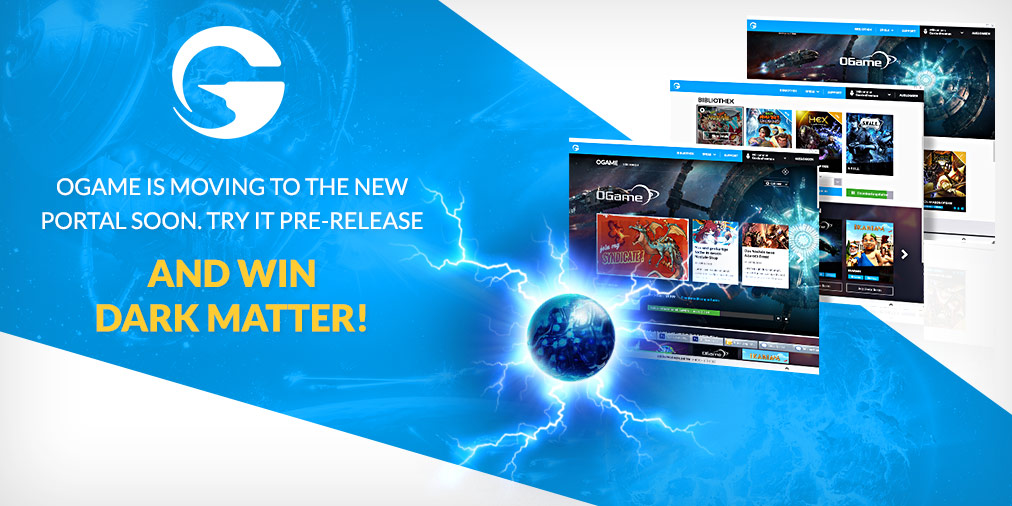 The move to the brand new Gameforge Portal gets started at the end of June and OGame is a part of it! Do you want to get a sneak preview of how OGame plays in the new Portal? Doing so is easy:
- Quickly create an account today on our
Pioneers Test Servers
.[pick Bermuda or Origin please]
- At the start of June, OGame will be playable in the new Portal. To be able to play OGame there, you will need to convert your test server account. This is simple – with only three clicks you will then have OGame and all of the Gameforge Portal available to you!
- You'll be rewarded for this! Amongst all participants we will be raffling 10 packs of 5 million Dark Matter, award able to an account of your choosing!
- You'll see it for yourself – the new Portal is giving OGame a cool new website with a modern design.
The OGame Team
*Please use this
thread
for bugs or the in game button "Feedback".
* You can comment, give feedback or ask question here:
The new Gameforge Portal - Feedback thread