I just realized that I have subscribed to 2 sections of the board... and they are both named exactly the same!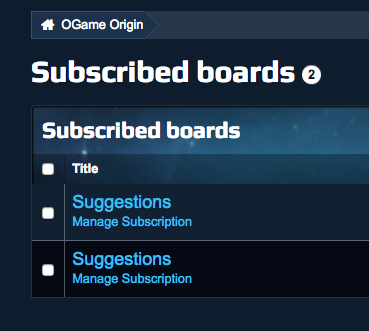 One is this "Suggestions" section, the other is the AntiGame "Suggestions" section. I know it's a minor detail, but should be relatively easy to change one of them slightly, so I don't have to remember each time which is which

I like to follow both sections to see what's about to change (and hopefully for the better) in the game.
For the record, the links does in fact link to 2 different locations and is not a duplicate of the same link. They link to the right locations.